3.7. Mitosis
Text
Mitosis is the process of cell division. After the DNA has been replicated in the S phase of the cell cycle, the cell enters mitosis.
One cell → two cells
o → 0 → 8 → oo 😉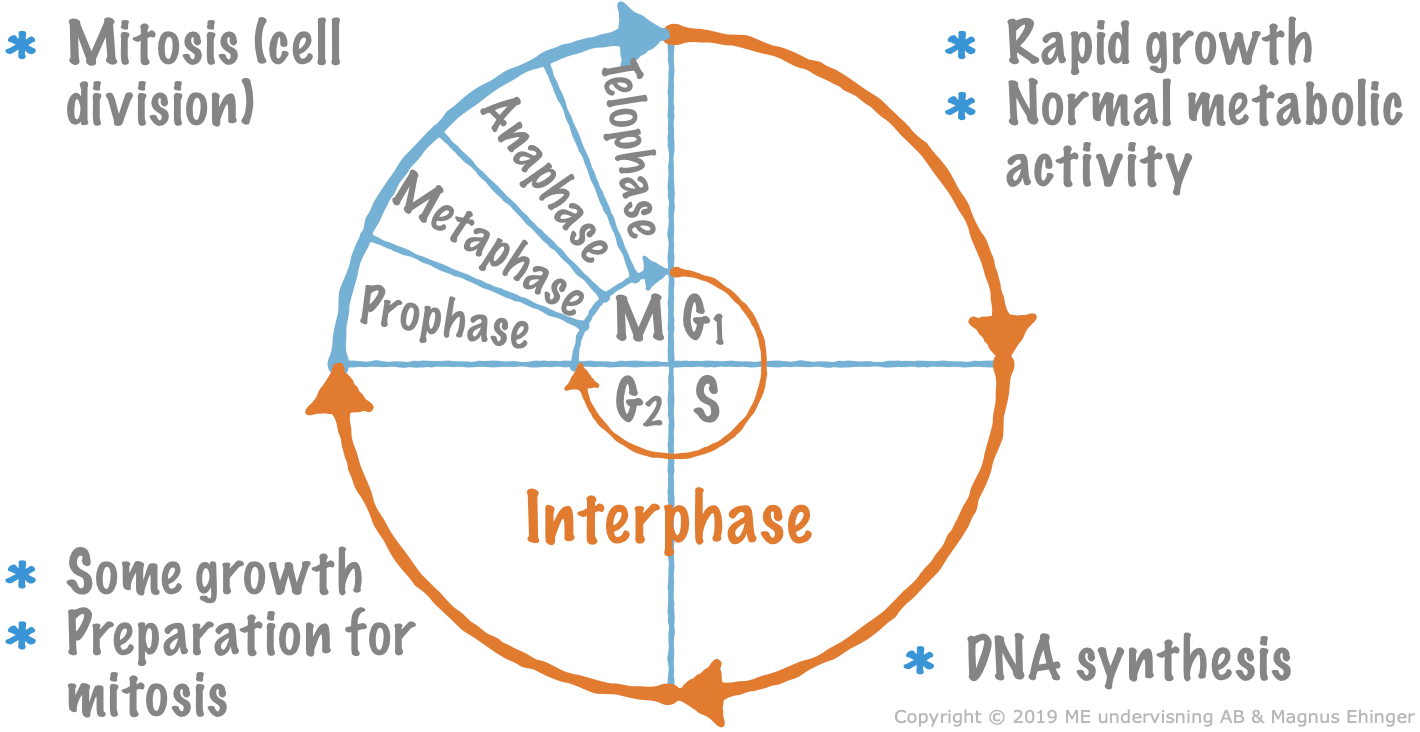 After the DNA has been replicated, the cell enters mitosis.
Chromosomes, mitotic chromosomes, and sister chromatids
These concepts are easily confused:
Concept
Explanation

One DNA molecule
Contains a single set of genes

Mitotic chromosome (metaphase chromosome)

Two identical DNA molecules
Contains a double set of genes
Only present during mitosis.

The two main parts of a mitotic chromosomes
Separated from each other during the anaphase stage.
One sister chromatid contains one DNA molecule = 1 chromosome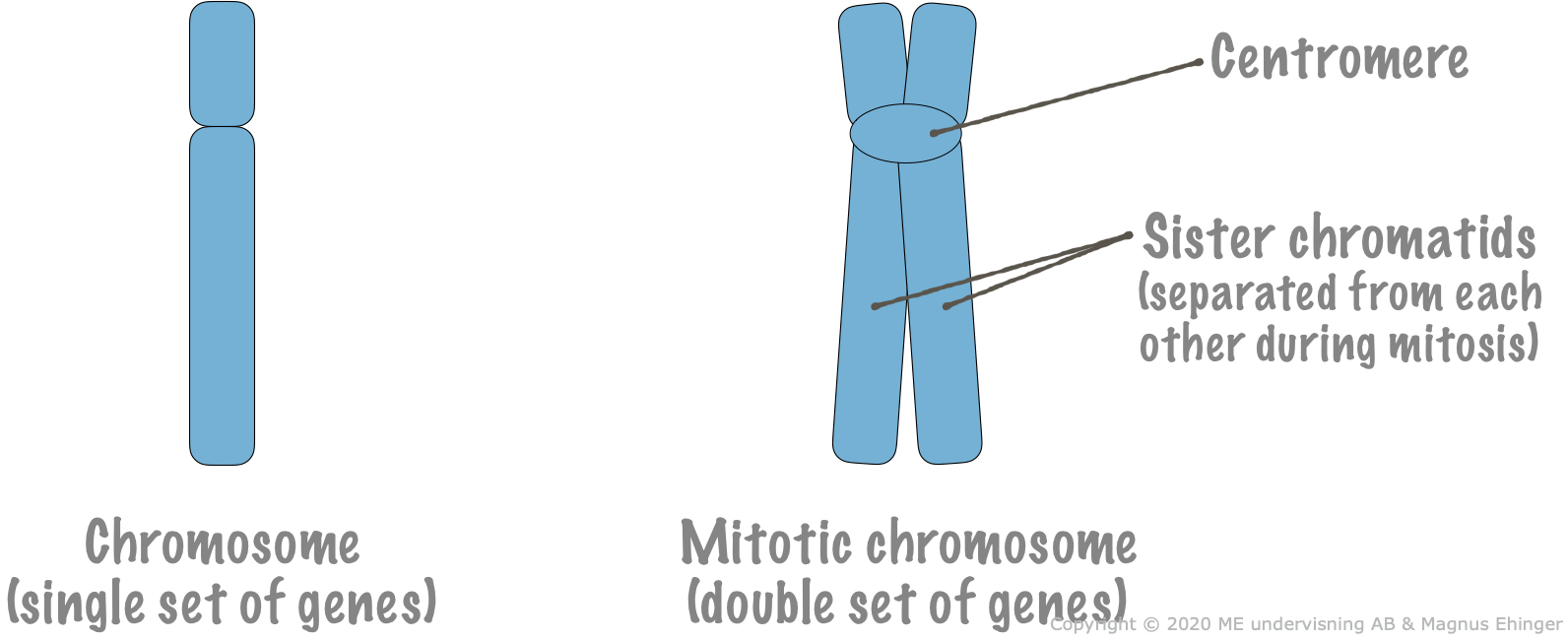 Don't confuse chromosomes, mitotic chromosome (metaphase chromosomes), and sister chromatids!
Interphase – S phase
The DNA is copied (replicated).
The centrosome is replicated.
Prophase
The chromatin starts to condense (pack).
Mitotic chromosomes are formed.
Nuclear membrane dissolves.
Centrosomes start to move away from each other.
Structure of the (mitotic) chromosome
The DNA is wound two times around histones, and packed tightly into mitotic chromosomes.
The chromatin is very densely packed in mitotic chromosomes.
Metaphase
Nuclear membrane completely dissolved.
Mitotic chromosomes tightly packed, in the equatorial plane = metaphase plate.
Complete mitotic spindle formed.
Anaphase
Sister chromatids are pulled towards each pole.
Telophase & cytokinesis
New nuclear membrane starts to form.
Chromosomes are unpacked again, relaxed chromatin forms.
Two new cells form ⇒ cytokinesis.
Learn more:
You may also be interested in: