1. The Fundamentals of Life
Warning
: "continue" targeting switch is equivalent to "break". Did you mean to use "continue 2"? in
/var/www/ehinger.nu/mrehingersbiology.ehinger.nu/templates/mrehingersbiology/functions.php
on line
194
1.1. What is Biology?
Text
The science of life
What does the word "biology" mean?
Greek "bios" = life
Greek "logos" = text, knowledge of
Bio-logy = science of life
But ...
What is life?
Something that …
… has a metabolism.
… can grow and reproduce.
… has the ability to move.
… can evolve (develop) over

time.
Adenosine monophosphate also contains some oxygen atoms (red) and a phosphorous atom (yellow). It is not living.
Cells – the smallest living units:
Cellular membrane to keep everything in place.
DNA and RNA (genetic material).
Enzymes (a kind of proteins) coordinate the metabolism.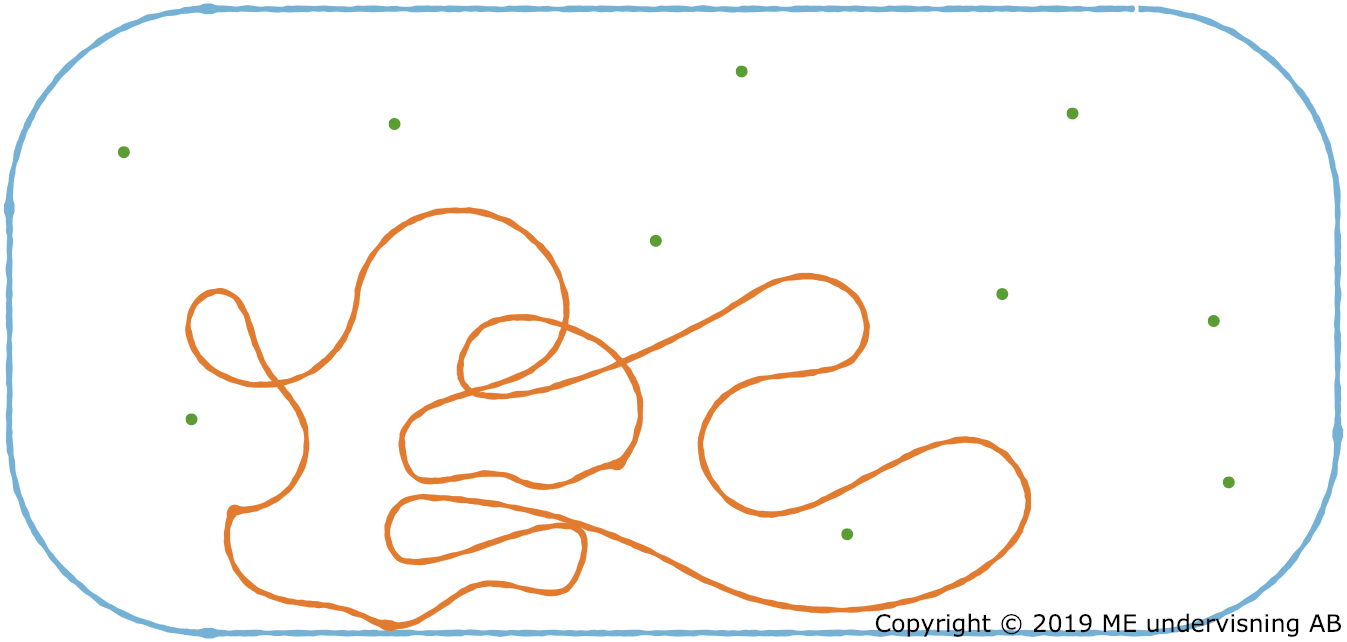 A very simple bacterial cell with cellular membrane (blue), DNA (orange), and enzymes (green).
Learn more:
You may also be interested in: