Proteins
Proteins are very large molecules (macromolecules).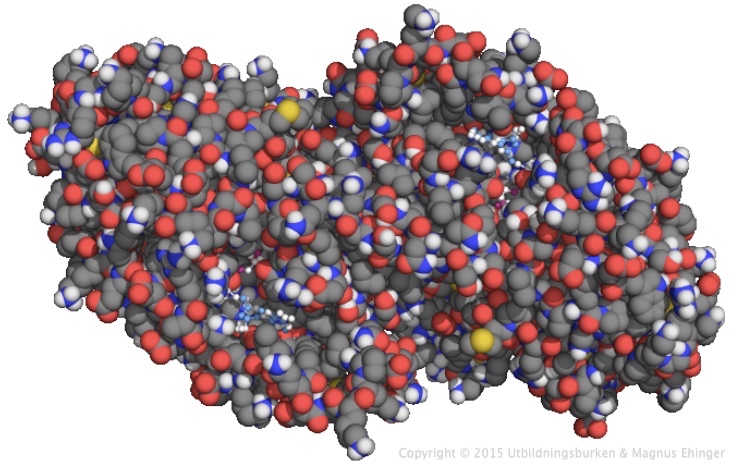 Model of an enzyme, alcohol dehydrogenase.
Proteins are made of amino acids.
Proteins are long chains of amino acids linked together.
The DNA molecule and proteins
The DNA molecules has two functions:
Contains "recipes" for proteins.
Transfers the genetic material to the next generation.
This is sometimes called the central dogma of molecular genetics.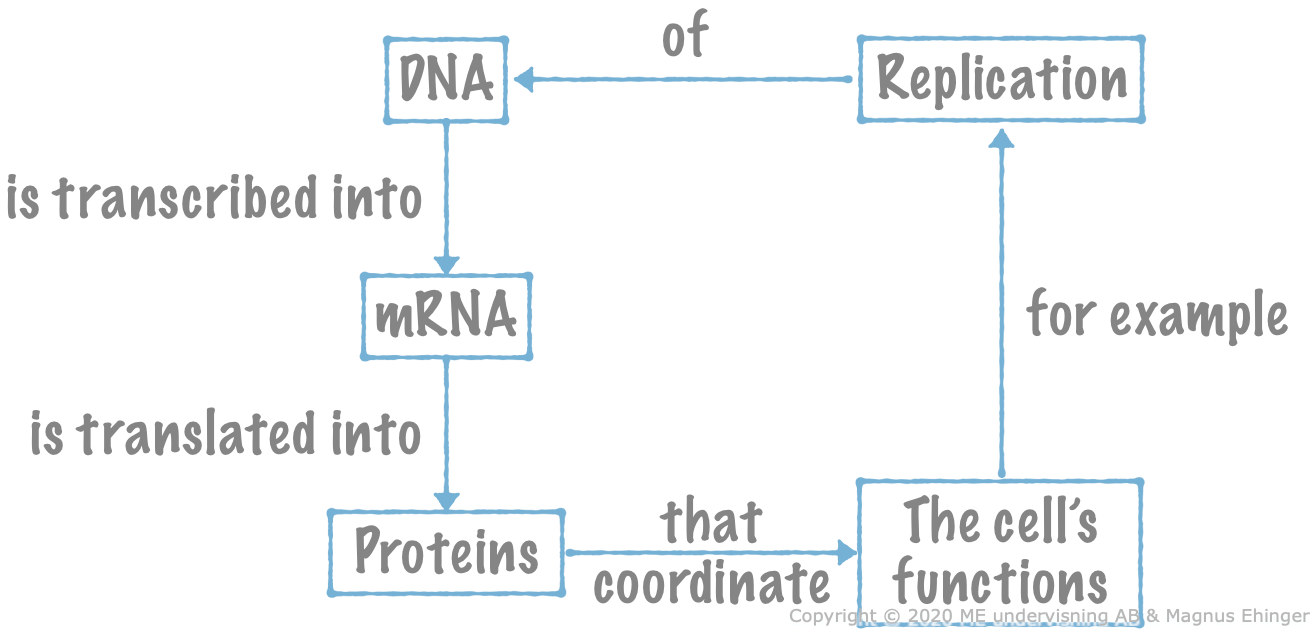 Concept map of the central dogma of molecular genetics.
A certain segment of a DNA molecule, that contains a "recipe" for a protein is called a gene. The "recipe" consists of a code of nucleobases. This is why we say that a gene codes for a certain protein.

Genes code for proteins.
The transcription
The code in the DNA molecule is rewritten (transcribed) as RNA.
RNA polymerase synthesizes the RNA

The RNA polymerase forms a transcription bubble together with the DNA molecule.
When the RNA is synthesized, the nucleobases pair with each other.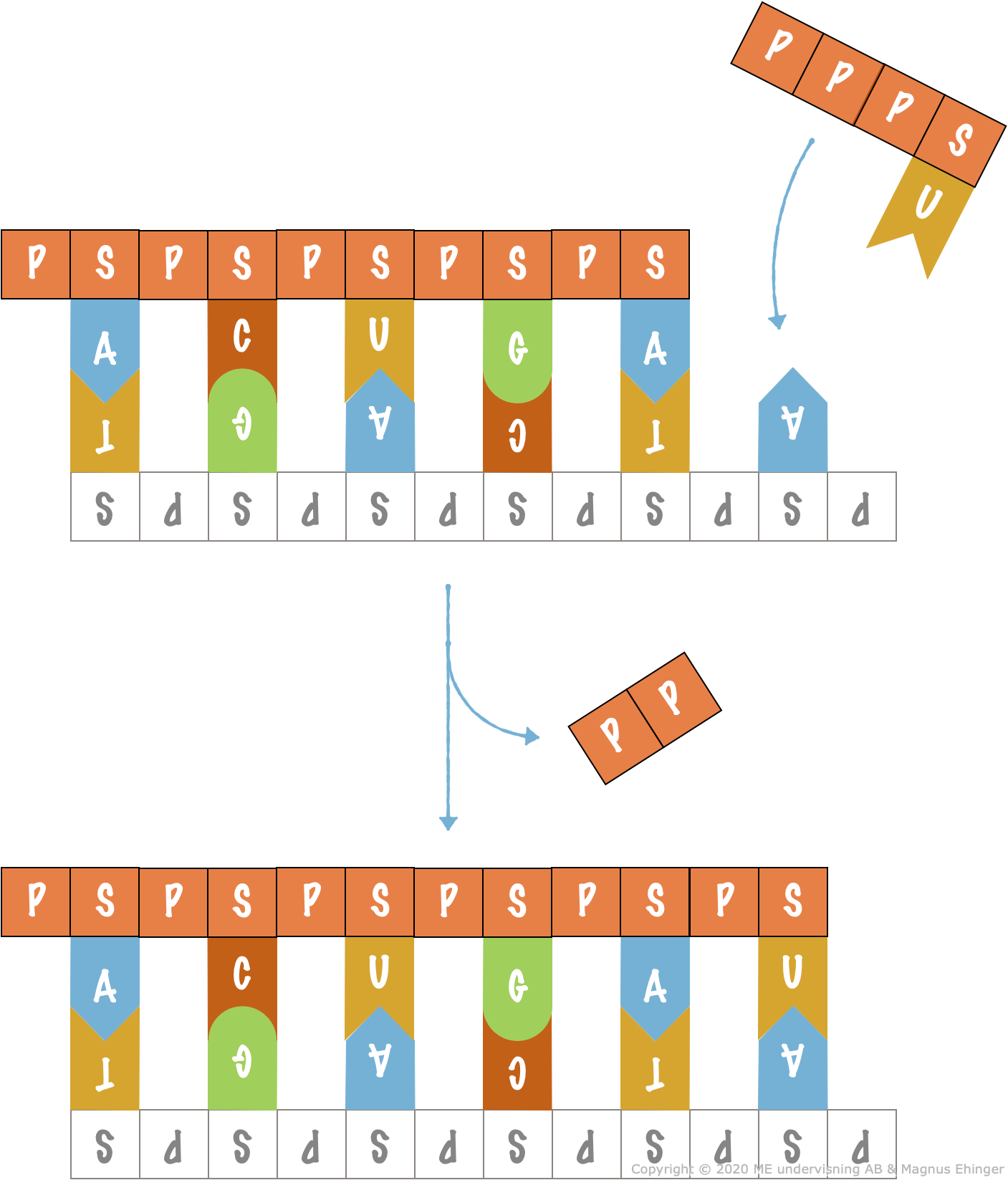 RNA synthesis.
Base pairing
In RNA, uracil (U) instead of thymine (T) pairs with adenine (A).
| | |
| --- | --- |
| DNA | Pairs with in RNA |
| A | U |
| T | A |
| C | G |
| G | C |
Next step(s)
RNA molecule matures (splicing).